Jacques Pepin at The Kitchen at Forge City Works
Had the pleasure of going behind-the-scenes for the Forge City Works and Jacques Pepin Foundation collaboration/training at The Kitchen (Hartford, CT).

I have fond memories of watching Chef Pepin on PBS / KQED back in the Bay Area--honored to photograph him in action 3,000 miles from home!

#happycooking
Chelsea Farms to Table (Chelsea Music Festival)
For this year's curated Festival Dinner, we have partnered with Outstanding in the Field, a roving culinary adventure, to create a one-night-only outdoor dinner held on the stunning grounds of The General Theological Seminary.

Beautifully resonating with Clara Schumann's lifestyle of communal exchange and sharing, the Festival Dinner invites patrons to sit side-by-side with local foodies, winemakers, composers and musicians for a meal prepared by celebrated Chef Silvia Barban of LaRina Pastificio e Vino.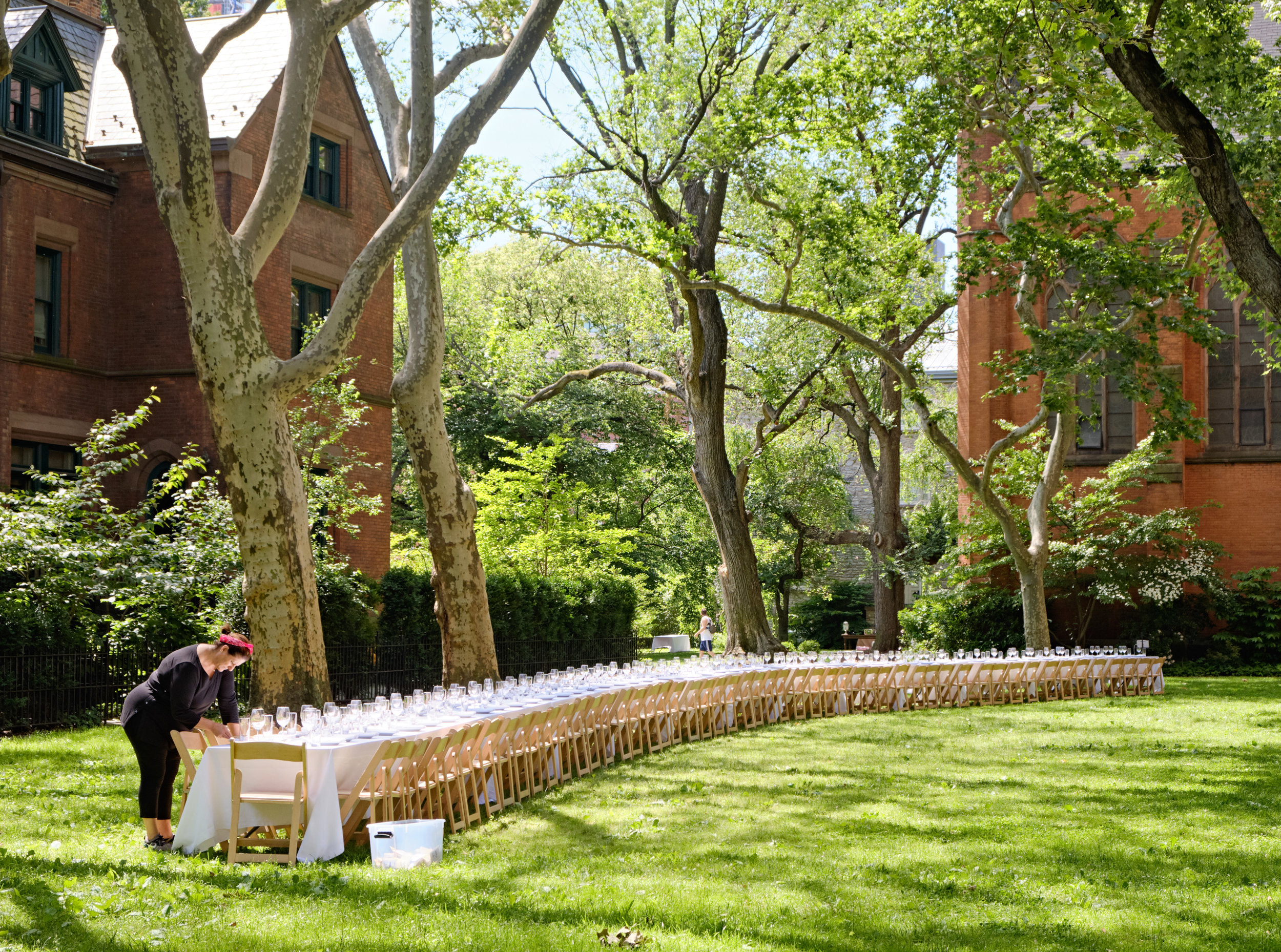 COLASO Fiesta Latina 2019
COLASO's Fiesta Latina 2019 is an event that brings together COLADA and LASO for a night full of latin achievements. The event offers a latin style buffet, a latin band, photo booth, and a night full of fun with friends, families, and faculty.
On March 28th, we'll be kicking off our market season with our first fundraiser! Come join us at The Claypen, where we'll be designing our own kitchenware to go along with our market goodies!

Let your inner-child loose (bring your child, while you're at it!): silkscreen, stencil, and paint—with free refreshments provided by Whole Foods Market and Hog River Brewery!

Proceeds from our fundraiser will go toward boosting our start-up budget for this season, including supporting our SNAP/EBT Match Program as a Hartford Farmers' Market, bringing in local musicians and artisans, and advancing through our administrative off-season.
Interactive Pasta Making Class at Park and Oak
"Roll up your sleeves and get ready for a night of Pasta Making at Park & Oak Restaurant in West Hartford, CT!
Learn how to make pasta from scratch while enjoying appetizers and wine with Chef David."
Judy Dworin Performance Project | Farm-to-Table Brunch
"The morning will commence with live performances by local singer/songwriters, Brandon Serafino and Tang Sauce (John Manselle-Young).
The buffet-style brunch will include a mimosa bar and a delicious menu made with fresh ingredients from Auer Farm and Holcomb Farm, prepared by The Republic and MRG Catering. There will be a teacup auction, dancing, and plenty of time to soak up the last of summer's rays."
Judy Dworin Performance Project | (US)
(US) is a timely and provocative exploration of the tensions and world views in public dialog about our country's foundational tenets of inclusiveness, diversity, and free speech.